Black & Yellow Litter
2 yellow males, 1 yellow female
4 black males, 3 black females
Born 7-31-18
FRK's Simba
"Simba" is a great-looking stocky 72 lb.
Labrador that comes from a line of
beautiful Labs who love to hunt!  He
is a great retriever but isn't crazy around
the yard.  He has no problem being at
ease, but is also ready for a good hunt
or game of fetch with the kids!  Simba
throws pups with his strong desire to
retrieve.
OFA – Good                     Eyes – Clear
FRK's Maiden Voyage
"Cora" is a beautiful 60 lb. black
female who is out of both field
and show bloodlines.   She has an
athletic build with a great retrieve
desire.  She is wonderful with children
and always ready to play the next
retrieve game or just relax and be a
good friend to have around!
OFA – Good                  Eyes – Clear
Simba and Cora Pups' Pedigree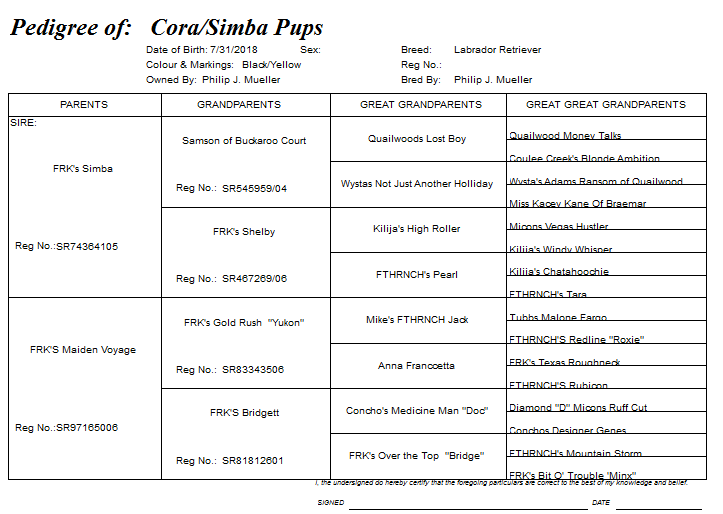 ---